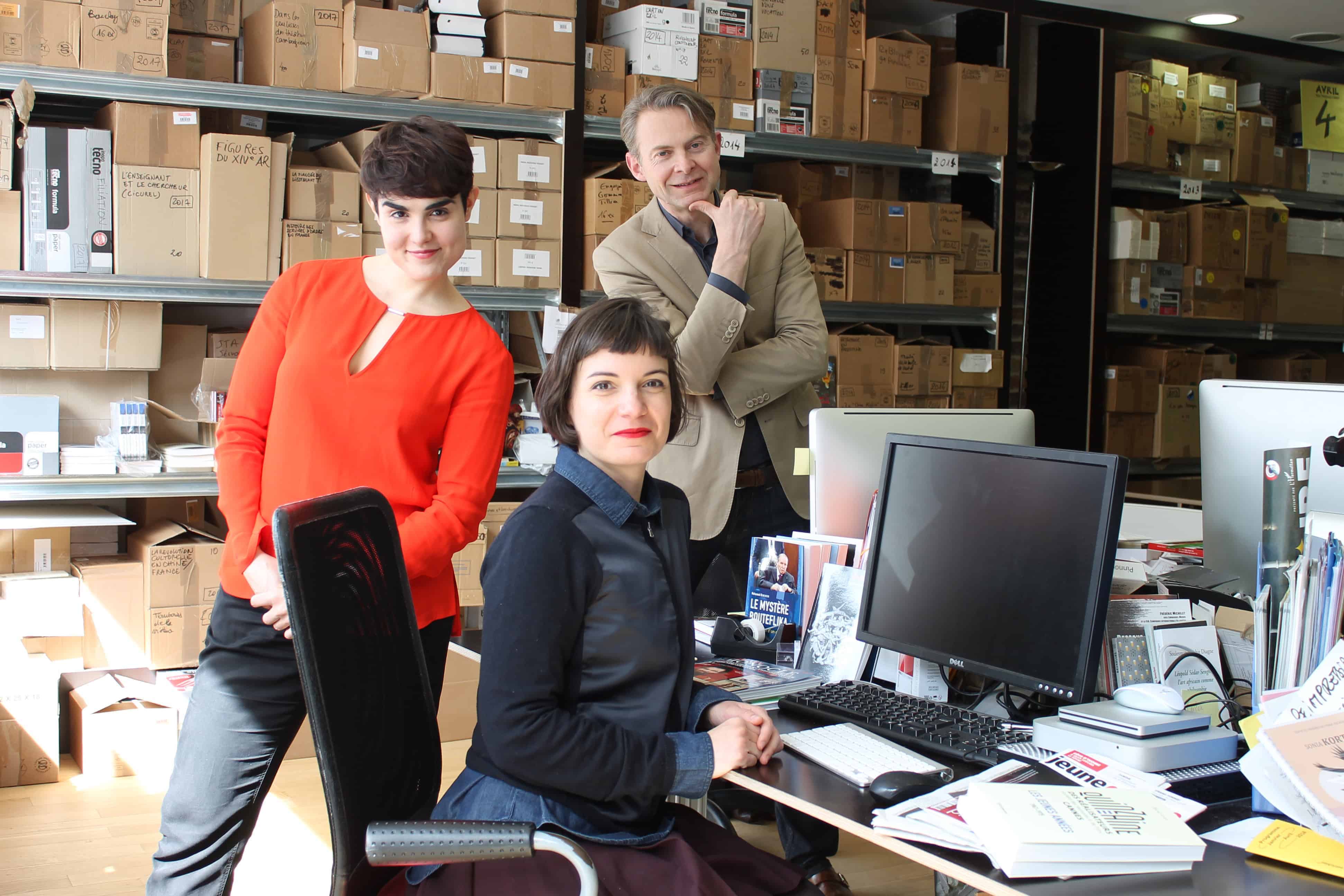 Soraya Belkhiria – Communications
With a master degree in Comparative Literature (Paris VII) for which she worked on Jean Genet and William S. Burroughs, as well as a bachelor in Korean studies from the INALCO, Soraya Belkhiria completed her education with an MLitt in Publishing studies from the University of Stirling in Scotland and a master thesis on the eventful history of publication of the Discourse on voluntary servitude by Etienne de La Boétie. She learned her trade with Joëlle Losfeld, the editor of the eponymous collection at the editions Gallimard, before joining Riveneuve in February 2018, where she manages Communications.
Débora Lemos Bertol – Production
With an MA in Arts and Languages from the EHESS and another one in Arts and Sciences of the Art from Paris I Panthéon-Sorbonne, Débora Lemos Bertol is a visual artist, an art director and an editor. With more than 15 years of experience in the Art, Publishing and Digital fields, she is the co-founder of gravitons, a digital publisher dedicated to contemporary publications, as well as the head of Production at Riveneuve since September 2017.
Gilles Kraemer – Director
Director of the press since 2016, Gilles Kraemer as been by turns a journalist, a researcher (PhD. in information and communication sciences at Paris II), an instructor at the Journalism training center (CFPJ, Paris), a lecturer in French and foreign universities (Cairo, Moscow, Bayreuth), before integration the French cultural network abroad (Ramallah, Sarajevo). He is the co-founder of the Omar Le-Chéri association, which organizes journalistic writing workshops for the young. He is also the author of several books and a graphic novel.